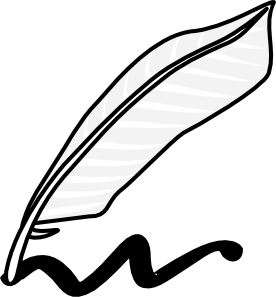 I was at a loss for ideas to blog about so I decided to turn to my journal for inspiration. That's when it occurred to me that journaling–good, old fashioned, pen-to-paper journaling–might be a good topic. Keeping a journal can be very therapeutic and invigorating. It can help you gain perspective about any situation or event. Writing is also an incredible outlet for your emotions, your joys, your frustrations or triumphs.
Journaling has helped me to navigate through the momentous and challenging year that was and is 2008, from its historic Presidential election down to the economic crisis, journal keeping is quite a rewarding practice and simple to begin. A small (or several small, in my case), inexpensive notebook and a nice free-flowing ink pen are all you need. In my opinion, you needn't fret over skipping a day here and there, even though writing just a little everyday is quite habit-forming. And don't worry about addressing the pages of your new pastime as "Dear Diary": your notebook won't hold it against you.
Here is some suggested reading here at DCPL that may carry you along the path of your life's journal:
Note To Self: On Keeping a Journal and Other Dangerous Pursuits by  Samara O'Shea (Collins Living)
The Heroin Diaries by Nikki Sixx (VH1 Books): This book actually got me into the habit of journaling. If the Motley Crue bassist can use his journals to gain perspective on life why can't anyone else?
With Pen in Hand: The Healing Power of Writing by Henriette Anne Klauser (Perseus Publishing)
The Broke Diaries: The Completely True and Hilarious Misadventures of a Good Girl Gone Broke by Angela Nissel (Villard Books) : Author Nissel journals her way through her cash-strapped college years…and gets a book deal out of it.  Perhaps you've got literary gold between the pages of your diary.