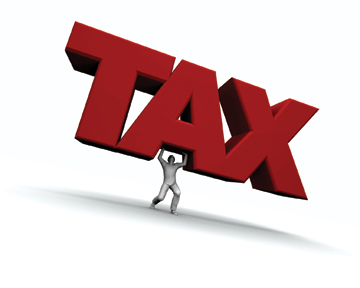 April 15 is next Wednesday and I have to admit I'm still scrambling. I'm still rooting around in my accordion file folders and shoeboxes (it's sad so, please, no laughing) for my little charity tax deduction card. The charity, to their credit, sent it to me back in January but a lot can happen between January and April.
If you're anything like me, then all I can say is "tsk tsk tsk".  We know better, don't we? We read the blog post about tax preparation at DCPL. We said to ourselves Thank you, Lesley B! I'll get right on that!…back in February. We promised ourselves we would at least have them done by the end of March, only to be astounded by how quickly March seemed to pass. We even checked out all the Taxes For Dummies books that we could get our hands on…which is why they're all checked out now (sigh).
Well, I want to tell everyone not to fret because there's still hope, albeit just a tiny little bit of hope, but it's hope all the same.
Some branches still have AARP and VITA volunteers kindly offering their tax preparation services. Just make sure you've got all of your pertinent information. (Remember that yummy stimulus money you got last year? Bring that info also.)
And of course, we've got books on preparing, filing, etc.
Today's April 7th. We still have 9 days and counting. We can do it!
{ 0 comments }